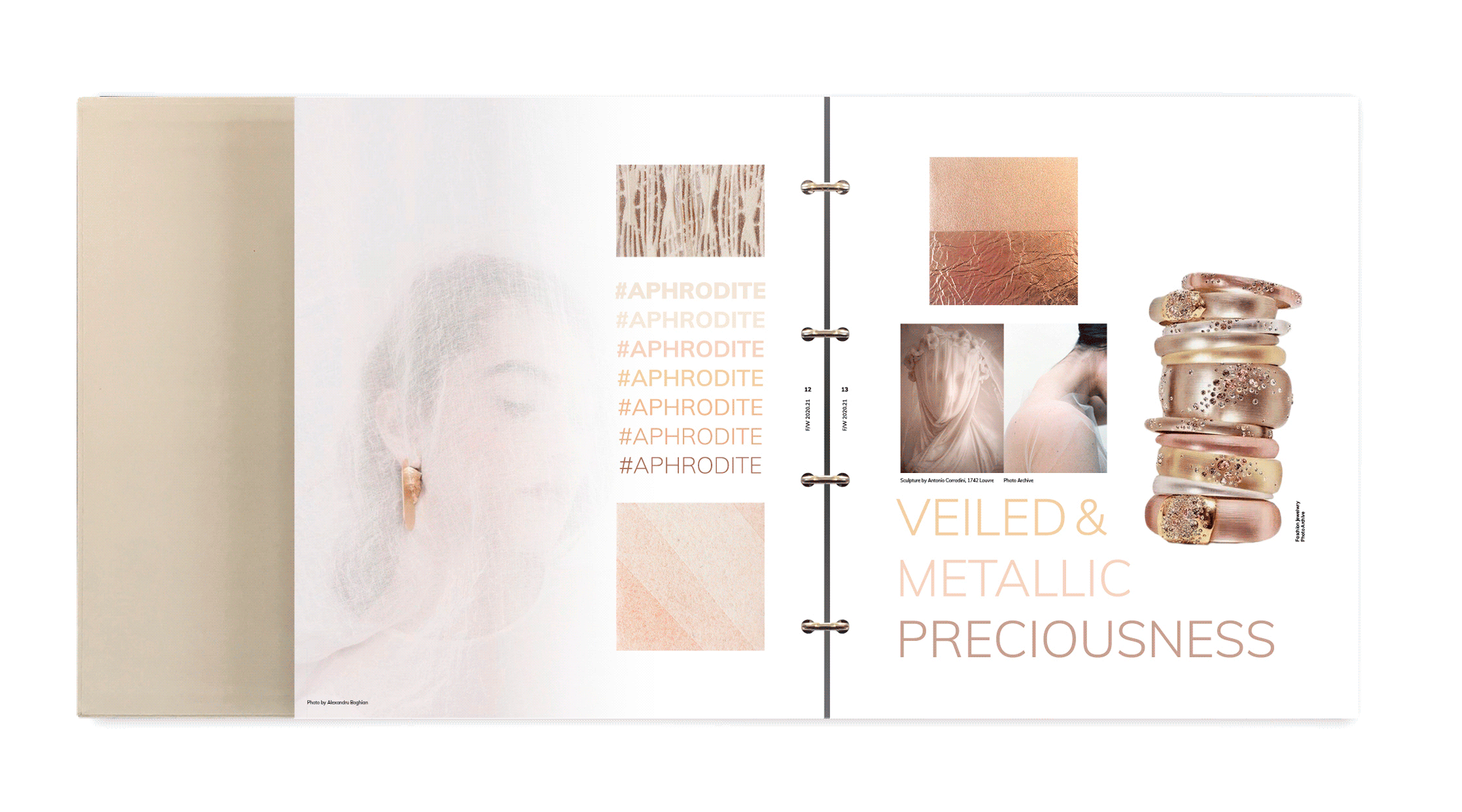 Mirror F/W 2020/2021
COLORS & WOMEN'S VOICE
Trend book dedicated to todays' woman, her style her attitude through beauty and color. It includes: key seasonal themes, a large selection of color on plastic swatches and paper with a strong focus on color combinations. It also includes Exclusive Handmade Materials by the A+A Design Studio, key words, and inspirational imagery.
Do you want to request the digital contents of this book?
Take the code, create your account on aadesignstudio.it and download the digital contents of this book! Click the button and follow the instructions.
Welcome to A+A!.