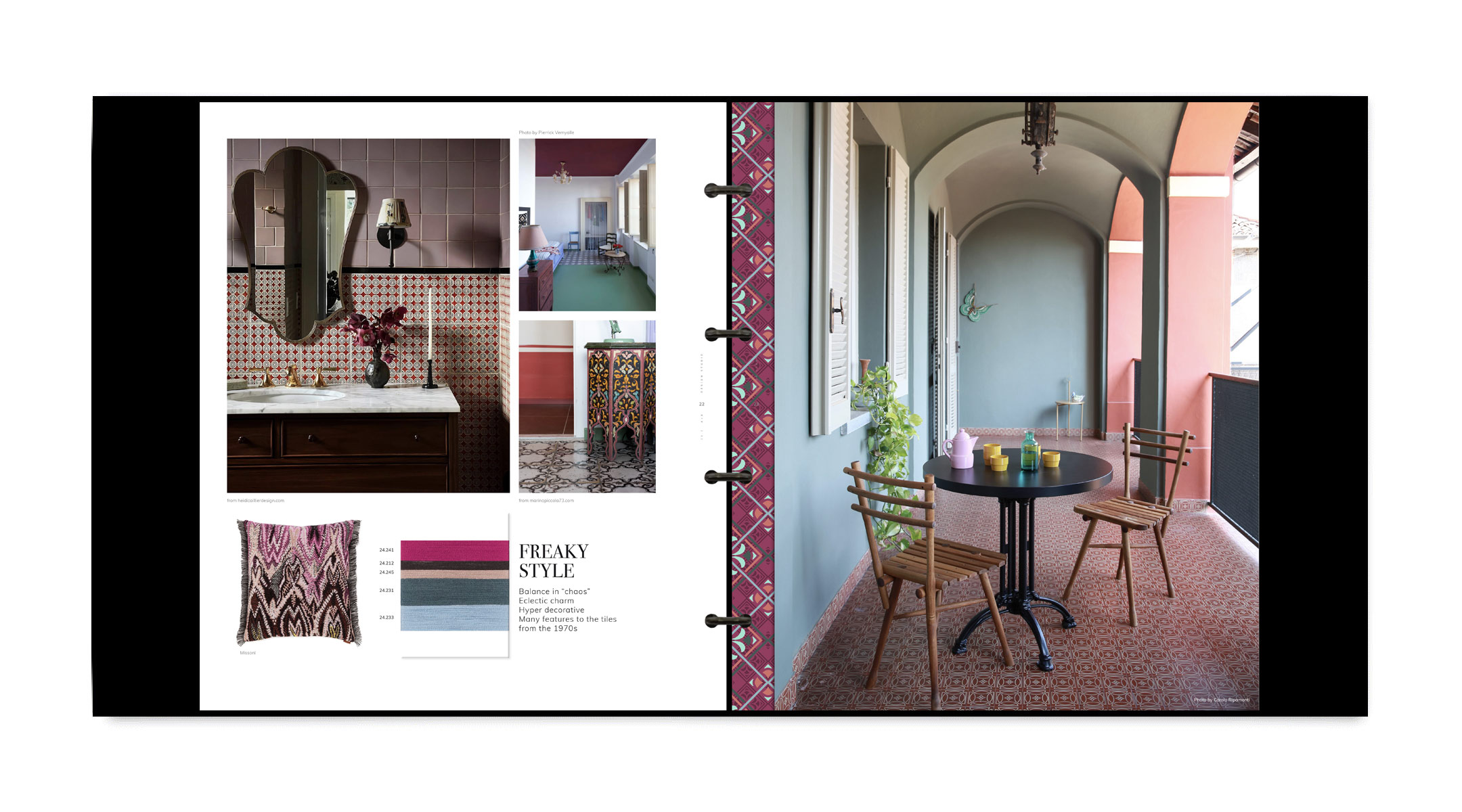 Home 24.2
INTERIOR TRENDS
Trend forecast deciphering the current trends for decoration and interior design. It includes: key seasonal themes, carefully selected color range and color harmonies,inspirational imagery, key fabrics, textures and materials. It also includes key prints and patterns made exclusively by A+A. USB key included for A+A prints.
Do you want to request the digital contents of this book?
Take the code, create your account on aadesignstudio.it and download the digital contents of this book! Click the button and follow the instructions.
Welcome to A+A!.